Six Legal Tips for Starting a New Business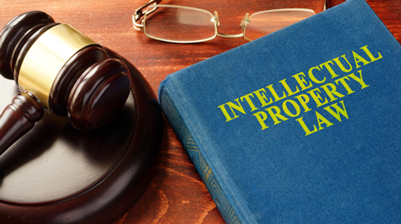 Ensure Your Business Name is Legal
When starting a business, it's necessary for you to choose a name for said business. Your corporation's name must contain the word "Corporation," "Company," "Incorporated," "Limited," or an abbreviation of one of those words. Your corporation's name must be recognizably different from the names of other business entities already on file with the Illinois Secretary of State ("SOS"). Similar rules apply to your name if you are starting business using another structure., such as an LLC, Limited Liability Partnership or other entity registered with the SOS.
A different issue affecting your business name is whether also has the potential for confusion with another business name under applicable trademark, service mark or copyright law. To ensure that your business name is legal, it's a good idea to utilize the assistance of a business attorney. To insure that your name doesn't infringe on another business, you may also wish to consult an attorney specializing in trademark and copyright law.
Choose a Business Structure
Along with choosing a business name, you must also choose a business structure. Your business structure will determine not only how your company is allowed to do business, but how it will handle its taxes as well.
In the State of Illinois, there are a variety of different business structures to choose from, including sole proprietorships, LLCs, and corporations. Choosing the right business structure is key to your business thriving in the future. A business attorney can help you make the right choice for an optimal business structure.
Gain an Understanding of Employer and Employee Laws
Many times, when a person starts a business, he or she may lack the necessary knowledge of employer and employee labor laws, or other laws affecting the employment of workers in the business.
Once you begin hiring employees in your new business, you must comply with a myriad of employer and employee laws in your state. Knowing these laws helps to ensure that you're not incurring unnecessary liability in the operation of your business.
While some companies can start without permission from the government, others must be permitted by the government to do business. These permissions come in the form of licenses and permits.
Regardless of the type of business you're starting, you need to secure the correct permits.
Protect Your Intellectual Property
Intellectual property includes any original work created by a given person. Your intellectual property can include everything from ideas, logos, phrases, and more.
If challenged, you have to be able to prove that your intellectual property belongs to you, and that you have a right to use it. You can do this by keeping such information confidential, or possibly securing trademarks, copyrights, and other such designations. A business lawyer can help with this process.
When running a business, you are likely to encounter a number of different situations which require legal assistance. Not only will you have to signs and arrange contracts, you might eventually have to defend your business in a court of law.
This is why it's wise to hire a business lawyer for your business. Having a business lawyer on retainer helps you stay within the law.
Seeking a Reputable Business Lawyer in Des Plaines, Illinois?
Are you starting a new business? Looking for a reputable business lawyer in Des Plaines, Illinois? If so, the experts here at John J. Pembroke & Associates are the people to call.
We've been serving the Des Plaines and nearby areas for over 30 years, offering legal assistance to business owners in many different industries. We look forward to helping you get your business ramped up and growing.
Contact us today to schedule an appointment!