What are the advantages of charitable trusts?
On behalf of John J. Pembroke & Associates LLC posted in trusts on Friday, June 16, 2017.
Illinois residents have a lot of options when it comes to estate planning, giving away some of their money to charity and providing for their families. Charitable trusts offer an incredible amount of options when it comes to charitable contributions that can help you with tax management, saving you and your family money.
Charitable trusts give you the ability to earmark assets to pass on to a good cause. Most estate planners choose one of two different charitable trust models for this purpose: charitable remainder trusts and charitable lead trusts. These trusts allow you to split your assets among a noncharitable beneficiary — such as a family member — and a charity. Perhaps the biggest benefit of charitable trusts is the fact that you can put highly appreciated assets inside them, and sell the assets under the ownership of the trust without incurring capital gains taxes.
Let's take a look at the two kinds of charitable trusts:
Charitable remainder trusts (CRTs): These allow you to donate non-income-generating assets or highly appreciated assets into a trust account. The trust will then make an annual payment to you or a different noncharitable beneficiary during the trust's term. You can select the timeframe of the CRT, and you can even make it for the rest of your or your beneficiary's lifetime. Once the term of the trust has come to a close, any remaining assets will be provided to the charity.
Charitable lead trusts (CLTs): A CLT is the reverse of a CRT. It makes its annual payments to a charitable organization, and then it offers the remainder to a noncharitable beneficiary at the end of the trust's term.
Could you, your family and a preferred charity benefit from a charitable trust? An Illinois estate planning lawyer can discuss whether such a trust is a good fit for achieving your estate planning goals.
Source: Fidelity, "Charitable giving that gives back," accessed June 16, 2017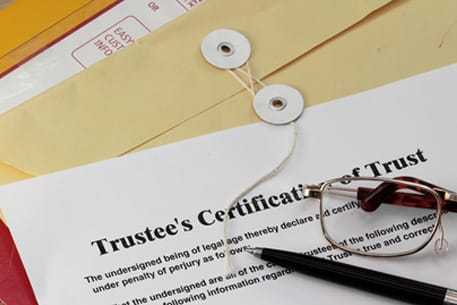 On behalf of John J. Pembroke & Associates LLC posted in trusts on Thursday, October 5, 2017. When…
On behalf of John J. Pembroke & Associates LLC posted in trusts on Friday, March 24, 2017. How…