What to Consider When Hiring a Mount Prospect Estate Planning Lawyer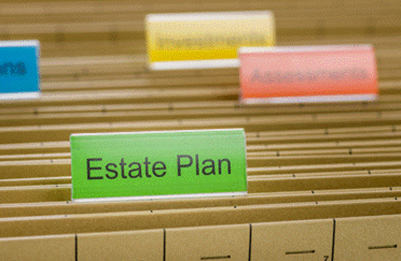 Planning your estate is not something to approach lightly. After a new will has been formally established, it will reign supreme in a probate court after your death. And, if you choose additional documents, such as a revocable trust, or powers of attorney, to further define your estate plans, these too must be drafted with care.
This is why, when planning your estate, you'll want to utilize the services of an experienced estate planning lawyer. Though a generalist, a recent law school graduate, or an expert in another legal area might be able to get the job done for you successfully, you don't want to risk your estate to save a relatively small amount of money. Instead, we recommend hiring a lawyer with at least five years of relevant experience.
Whereas some lawyers market themselves as a jack of all trades, other lawyers focus in on a few key specialties. When hiring a lawyer to plan your estate, ideally you can hire one who specializes in estate planning.
A lawyer with expertise in estate planning will be much more knowledgeable of the process and will stand a much better chance of guiding you successfully through the process.
Different lawyers work in different ways. Whereas some lawyers tend to handle just about everything on their own, other lawyers utilize a team of assistants and legal aids.
Neither working style is necessarily wrong, but you may be more comfortable with one versus the other. When planning your estate, you will inevitably share some fairly personal information. Make sure that you're comfortable with who's handling your personal information.
Updating and Maintenance Programs
Another thing to consider before hiring a Mount Prospect estate planning lawyer is whether or not he or she offers updating and maintenance programs. Some estate lawyers will help you update your estate plan every year or so, ensuring that it's just as you want it to be.
Change is inevitable as you go through life. It's highly advised that you utilize an estate lawyer who offers such a program. It will help you save money and protect your assets in the long run.
Before hiring an estate planning lawyer, it's important that you get a feel for his or her personality. You may want to ensure that the two of you will have a comfortable working relationship and a mutual feeling of trust, and that he or she understands more of your life goals and desired legacy than the basics. Most attorneys will be glad to speak with you before charging any fees.
Another important aspect to consider when choosing an estate planning lawyer is cost. You want to make sure that you have the budget to pay for the services which are rendered.
Always-with no exceptions-ask your prospective lawyers about their rates. This will help you avoid any unplanned fees once you establish a working relationship.
Hire a Reputable Mount Prospect Estate Planning Lawyer
If you're reading this article, you are most likely looking for a Mount Prospect estate planning lawyer. Fortunately, you've found a reliable and experienced one right here with the experts at John J. Pembroke & Associates.
We have helped plan the estates of many clients, ensuring that their assets are passed down to their loved ones in a timely manner. It would be our honor to do the same for you.
Contact us today to schedule an appointment!